Best Hair Specialist Doctors in KL 2020
If you are looking for the best hair specialist doctors in KL, we've got you covered.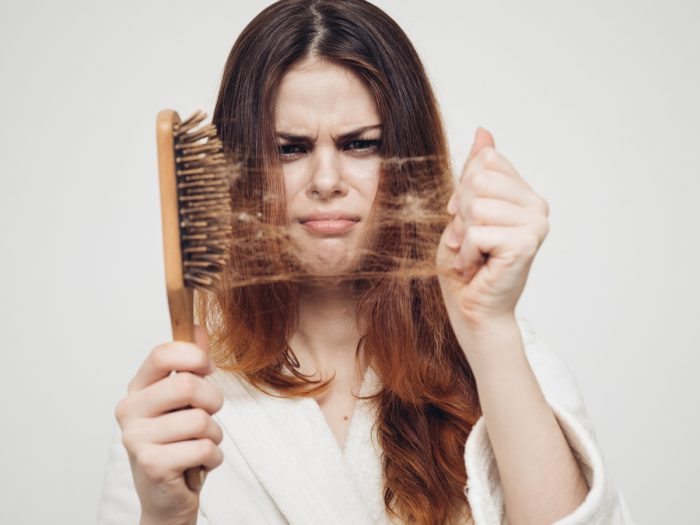 Hair loss is common in both men and women. Most likely, you have seen many advertisements and used many hair loss products. No doubt hair loss is a common problem but is not a simple problem to solve. The cause of your hair loss will need to be determined before you consider the hair loss treatment solution that is right and effective for you.
A hair loss treatment solution is not a one size fits all solution. Most hair loss centers in Malaysia have over-simplified solutions and do not dig deep enough to your problem. You may have a medical problem or you could be taking a medication that is causing you to lose hair? For whatever reason there might be, an effective hair loss treatment solution needs to be personalized and 'tailor-made' for you.
If your hair loss problem still persists after trying all those hair loss solutions that don't actually work, it may be time to consider booking an appointment with a medical hair loss specialist. A medical specialist will have a better and a deeper understanding of your hair loss as they are able to diagnose the root cause of your hair loss problem as accurate as possible even before suggesting any hair loss products or services. Further, a medical specialist will have a wider range of treatment options as certain hair loss conditions may just require prescription medication alone. Many prescription medications are controlled and are only available by prescription from medical doctors.
Types of Hair Loss Treatment and Cost in KL
1. Hair Loss Shampoo
There are plenty of hair loss shampoos in the Malaysia which can reduce hair loss and promote hair growth. These shampoos do not need prescriptions and can be bought at any clinics or pharmacies such as Guardian and Watson.
The cost of hair loss shampoo will vary from RM 75 – RM 135 per bottle of shampoo.
2. Hair Loss Medication
There are few different medications that can be used to treat hair loss. Popular hair loss medications available in Malaysia include Minoxidil and Finasteride based hair loss medications. Minoxidil works by allowing more nutrients, oxygen and blood to the hair follicle and encouraging healthy hair growth. For men suffering from male pattern baldness (androgenic alopecia), Finasteride works by preventing testosterone being converted into dihydrotestosterone (DHT), a hormone which causes hair to fall out.
The cost of hair loss medication will vary from RM 100 to RM200 depending on the type of medication and treatment plan.
3. Hair Loss Supplements
Like any other part of your body, hair needs a variety of nutrients to be healthy and grow (
Trusted Source
). While factors such as age, genetics and hormones also affect hair growth, optimal nutrient intake is key.
The cost of hair loss supplement will vary from RM 100 to RM 150 depending on the type of brand. You can purchase most of them from your retail pharmacy outlets such as Guardian or Watsons or purchase them online on
Lazada (hair loss supplement)
.
4. PRP (Platelet Rich Plasma) for Hair Loss
PRP for face or the Vampire Facial was made famous by Kim Kardashian. PRP can also be used to treat hair loss.
Here you own blood is re-injected into the skin or scalp. This multiple injections promote new hair growth and increase the strength of the new hair. Please take note that the procedure involves needles, injection and blood; and will need to be performed by a licensed medical doctor in a clean environment.
The cost for PRP hair treatment varies from RM 1,000 to RM 2,500 per session in Malaysia. This price varies depending on location and clinic as well as the PRP preparation kit being used in Malaysia. The number of sessions will also vary according to individual needs.
Related:
PRP Treatment Malaysia
A hair transplant is a surgical procedure where hair follicles from any parts of the body are removed and transplanted on areas of the head that are either thinning or have no hair. The most popular method is the FUE method known as Follicular Unit Extraction Hair Transplant.
The average total hair transplant cost in Malaysia can range from RM 9,000 - RM 15,000. The average cost for hair transplant in Malaysia on a per graft basis is about RM 9 (USD 2.17) per graft, i.e. if you are going for 1000 grafts, it will cost you RM 9 x 1000 = RM 9,000 (USD 2,170).
The hair transplant cost may vary from centre to centre in Malaysia. The final cost is highly dependent on your hair loss condition. To get a more tailored estimate for a Follicular Unit Extraction (FUE) transplant according to your particular hair loss condition, you can
send an enquiry to us here.
How can you find the best hair specialist doctors in KL (Kuala Lumpur)?
The success of your hair transplant depends a lot on the experience and training of the team.