Best Hair Transplant Clinics in Malaysia 2021
If you are looking for the best hair transplant clinic in Malaysia for your hair loss treatment, this article was written with you in mind.

FUE hair transplant, or follicular unit extraction hair transplant, is a minimally invasive method used to harvest and transplant hair. The treatment removes individual follicular units directly from your scalp, which are then replanted into the required site of the scalp.
Selection methodology: The selection of the clinics is based on running various hair transplant related keywords on Google, Google Search Results and information available on blogs and forums. The hair transplant clinics have been arranged and categorised by location.
To find a hair transplant clinic in Malaysia, check out our top best hair transplant clinic list below. The list of clinics has been categorised by locations but has been arranged in no particular order.
1) ARC Medical Group
ARC (Advanced Regenerative Centre) medical group has 3 branches in Klang Valley with a Chapter 3 Letter of Credentialing and Privileging (LCP) from the Health Ministry.

Hair Transplant Centre Malaysia at ARC Clinic - Mid Valley Branch
31-11, Penthouse Signature Office Suite, The Boulevard, Mid Valley City,
Lingkaran Syed Putra, 59200 Kuala Lumpur, Malaysia.
Hair Transplant Centre Malaysia at Klinik Dr Inder


Address: P-G-022, PJ Centrestage, Jalan 13/1,




Seksyen 13, 46200 Petaling Jaya, Selangor Darul Ehsan, Malaysia.
2. Beverly Wilshire Medical Centre - Kuala Lumpur

Beverly Wilshire Medical Centre is an integrated beauty medical centre in Kuala Lumpur.

Address: Level 6, 8 & 9, Dijaya Plaza, No. 237 Jalan Tun Razak, 50400 Kuala Lumpur, Malaysia.

Hair Transplant Method: FUE (Follicular Unit Extraction)
3) Dr. Ruban's Skin & Hair Clinic (Dr. Ruban Satkuna Nathan) - Reviews

Address: Unit 2-3A & 2-5 Level 2, Menara UOA Bangsar,
No 5, Jalan Bangsar Utama 1, 59000 Kuala Lumpur, Malaysia.

MBBCh (Ire) FRCP (UK) DipDermSc (UK) FAAD (USA) A.M. (Mal)
Diplomate of The American Board of Laser Surgery
Dermatologist - Derm & Laser Surgeon - STD Specialist
ISHRS - International Society for Hair Restoration Surgery
AAHRS - Asian Association Hair Restoration Surgeons

At Dr Ruban's clinic, services include the full gamut of evidenced based General & interventional Dermatologic services for the Skin, Hair & Nails, using the latest in Laser & Light based technologies & recent advances in Hair Transplant Surgery.

The practice of general Dermatology, treatment of infective diseases such as Leprosy & sexually transmitted diseases remains a core skill-set of this practice.
Dr Ruban Hair Transplant Reviews

Well, here what I found out. I went to 3 different type of clinic. Dr Shah Hair clinic at Subang Jaya, Dr Ruben at Bangsar(lrt station) and Premier Clinic at Bangsar Village. I am trying to go to DHI clinic but they closed and never pick up my call. Sigh... Ok the review?
Dr Shah : the cheapest I can get. RM8 per graph and they also give 4 free PRP. The bad side is, there is a lady doctor who I think is not well train to do the job. If you want to do it here, make sure you ask for Dr Shah to do it for you.
Dr Ruben: consultant also need to pay. RM100 for bothing and summore recommend me and foRce me to buy propecia. Cost per graph is RM10. But goid thing is, he will bring his team from overseas if you want to do more than 1500 hair.
Premier Clinic: only do hair implant. They dont do hair transplant. Means they put a fake hair on your head. You can't do many things with that fake hair even though it looks like original. With fake hair, it wont grow, you cant blow dry your hair with certain temp, cant go to sauna without cover your head, can't dye your hair, and it will start gradually to fall within 10 years. Then you have to do it again. And cost RM12 per graph. I dont like this clinic cause the coubter gurl approach me after consultation and trying to force me to pay the up front. Feels like Yun Nam. The PRP cost rm2000 per session. Bloody expensive. Then always said 'my customer from uk, from us bla bla bla'.
Source:
https://forum.lowyat.net/topic/3655213/all
4) DHI Global Medical Group - Kuala Lumpur


DHI Kuala Lumpur
3A-3, Jalan Solaris, Solaris Mont Kiara
Kuala Lumpur, 50480
Malaysia

Since 1970, DHI Global Medical Group has been dedicated to the research, diagnosis and treatment of hair and scalp disorders, while consistently developing innovative techniques and medical treatments.

With more than 62 clinics worldwide, DHI Global Medical Group has the largest and the most experienced team in hair restoration, and has helped more than 200,000 men and women suffering from hair loss.
5) Mediviron UOA Clinic - Kuala Lumpur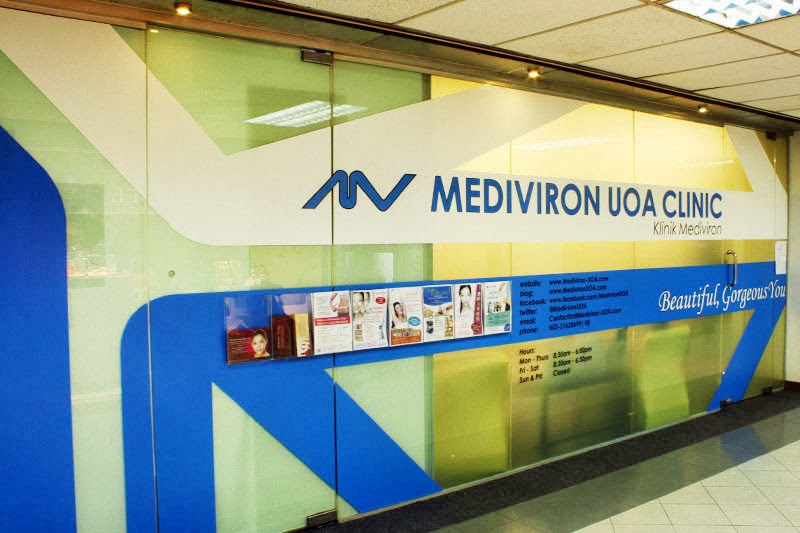 Mediviron UOA Clinic is an aesthetic center for Mesotherapy, hair loss, weight loss, fat loss, whitening and laser treatments in Malaysia.

Address:LG 9, Lower Ground Floor, Wisma UOA II, Jalan Pinang, 50450 Kuala Lumpur, Malaysia.
6) Premier Clinic Medical Aesthetic Center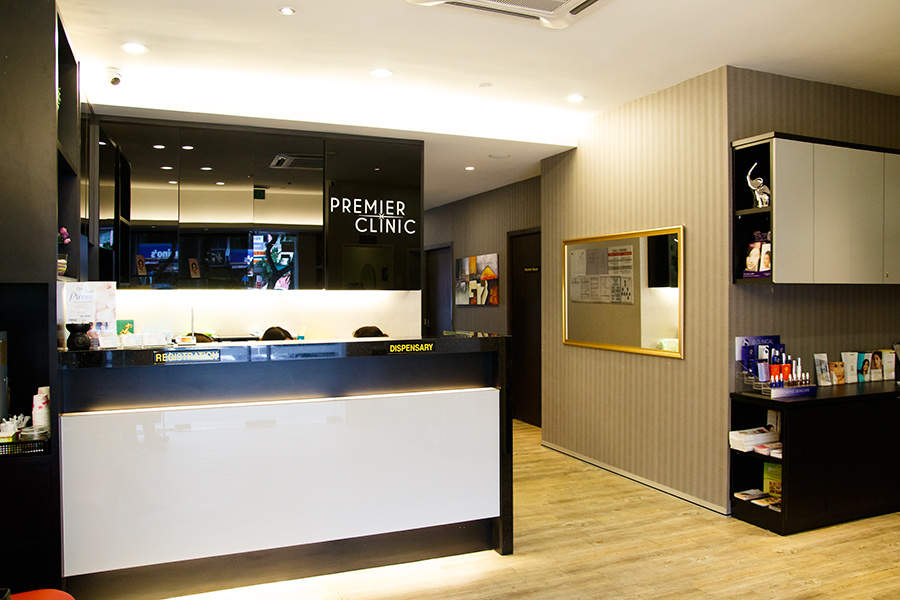 Premier Clinic provides treatments of both male and female pattern hair loss, tailoring treatment plans to fulfil each patient's specific needs.

Hair Transplant Methods: Both Follicular Unit Transplant (FUT) and Follicular Unit Extraction (FUE) of hair transplant and facial hair transplant.

Address: 40, Jalan Telawi, Bangsar Baru, 59100 Kuala Lumpur, Wilayah Persekutuan Kuala Lumpur, Malaysia
Dr Inder specialises in a range of aesthetic services including hair transplant, weight loss program (body sculpting) and vaginoplasty. Her comprehensive aesthetic services cover the face, body, anti-aging, hair & weight loss. Dr Inder has more than 3 decades of passionate experience in the aesthetic field.

Address: P-G-022, PJ Centrestage, Jalan 13/1,
Seksyen 13, 46200 Petaling Jaya, Selangor Darul Ehsan, Malaysia.

8) Dr Ko Hair Restoration Centre
Address: KO Hair Restoration Centre
10A-22A Jalan Temoh, Off Jalan Goh Hock Huat,
41400 Klang, Selangor.

Dr Chiam Tee Kiang, the head of KO Hair Restoration Clinic, attained his MBBS from Shanghai Jiao Tong University, PRC.

His hands-on aesthetic techniques ensures the optimal results in recreating the natural hairline, density, angle and direction of hair growth.

His surgical team which consists of six people offers hair transplant, Follicular Unit Transplant (FUT), Follicular Unit Extraction (FUE) and mesotherapy.
9) Dr. Shah Clinic - Johor Bahru Branch

No 1, Jalan Idaman 9/3, Nusajaya, Johor Bahru, Johor, 79100, Malaysia.
DRS Medical Group also has two other branches in Subang Jaya and Kuantan.
DRS Medical Group - Subang Jaya
(known as DR Shah Clinic)
No 29-30 , Level 1, SS 15/5A 47500 Subang Jaya,
Selangor Darul Ehsan

DRS Medical Group
(known as Thalia Clinic)
Address: No 3-14, Mahkota Square, Jalan Mahkota,
25000, Kuantan, Pahang.
Dr Shah Clinic Review

hi, dr shah clinic not bad , just had transplant there about 3000graft fut
also i bought something call toppik hair building fiber at the clinic after the transplant, it done a good job to conceal my hair loss for post hair transplantation
Source:
https://forum.lowyat.net/topic/2135313/all
Wrapping It Up..
So, here you are. Our top 10 Hair Transplant clinics in Malaysia. Be aware that not all doctors will have hair transplant as their core skill set. If the doctors have enough passion and experience, they will be able to answer most of your questions thoroughly and comfortably. Do
plug in you personal preferences and choose one of these short-listed clinics for your hair transplant procedure in Malaysia.
*************************************************************
Find Aesthetic Treatments in Kuala Lumpur and Selangor, Malaysia:
Nose
Lip
Chin
Neck
Body
Arms
Hair
Women
Wellness & Anti-aging
Find aesthetic clinics in Malaysia:
We have reached out to a few clinics to negotiate discounts for you. Please check with us before you decide. By Appointment only. Terms and Conditions Apply.
Contact Us for more information.